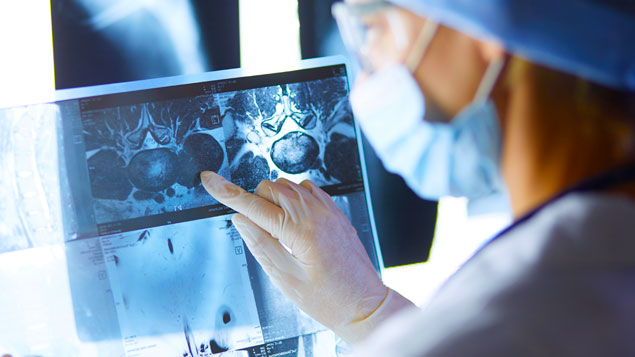 64% of Radiologists Agree With the Results of AI Algorithms
November 24, 2020
Over the past six months, the number of radiologists who are active users of medical services based on computer vision has increased. As such, the number of physicians skeptical about artificial intelligence technology has dropped to 36%. These results were reported by Sergei Morozov, Moscow's Chief Specialist in Radiation and Instrumental Diagnostics, the CEO of the Diagnostics and Telemedicine Center.
The Moscow experiment, analyzing the introduction of computer vision in radiation diagnostics, has been underway since February 2020. This is a large-scale scientific study that aims to examine the applicability and quality of artificial intelligence in solving practical health problems. The results of which are being evaluated by half a thousand radiologists and announced next year.
Recent data showed that 64% of radiologists surveyed agree with the results presented by artificial intelligence algorithms. The remaining 36% are still dissatisfied with the quality of medical image processing. According to them, the results are inaccurate.
Sergey Morozov has spoken about this issue. "Not all professionals will support the implementation of new technology immediately. Every IT product adapts to change through the innovation curve. In addition, some doctors have expressed concern that radiology, as a profession, will be in danger in the future. This is not true. Obviously, in the future, radiologists will work with many complex studies as the volume of diagnostics and types of studies increases. Overall, artificial intelligence will help us manage routine tasks, for instance, preventive research."
In fact, problems related to a high flow of research and staff shortages can be solved by computer vision technology as it aims to reduce the time required to describe medical images. Currently, 33% of radiologists are convinced that algorithms can decrease the time it takes to prepare reports. However, another 32% of radiographers believe the opposite.
In their opinion, preparing results takes longer since the full use of AI features has yet to be finalized. Nevertheless, 36% of physicians are confident that AI services will help reduce clinically significant discrepancies.
According to a study by the Center for Diagnostics and Telemedicine, processing medical images by services takes on average 10 minutes. Health care standards allocate 24 hours for the planned description of X-ray examinations.
"The actual time taken to prepare a conclusion can be reduced due to the remote description of studies, the concentration of expertise in the Reference Center, and the automation of processes," said Anton Vladimirsky, Deputy Director for Research at the Center of Diagnostics and Telemedicine. Also, he mentioned that another goal of the digital project is to reduce the burden on doctors to process a large stream of routine examinations with a low percentage of significant pathologies.
According to Anton's words, out of three thousand scanned fluorograms, only one case with signs of tuberculosis can be identified. For this reason, the experiment included routine and massive studies such as fluorography, mammography, and lung cancer screening.
Considering the information described above, it's evident that the implementation of AI within clinical imaging can ease the work of radiologists worldwide and perhaps even across the healthcare industry as a whole.