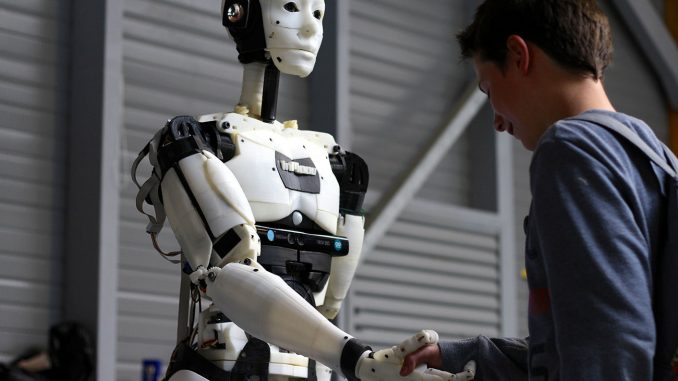 A South Korean Company "Employing" Only Robots
April 08, 2021
A South Korean company has demonstrated just how much more efficient machines can be compared to human labor.
Although, the logistic center is for demonstrative purposes only, is fully equipped with "smart" machines capable of replacing human labor.
The robot can lift and place seven boxes per minute onto the loading belt. A 3D camera helps the robot determine which product needs to be moved. One stationary robot places the necessary boxes in the crate while the second one (powered by batteries) picks up the goods collected by a colleague.
Byung-Seo Kim, an engineer, explains that one charge will last 4-5 hours. Tests have shown that these machines can operate 24 hours a day. Considering that employees tend to work eight hours per day, this means these machines can function up to three times longer than people.
In Korea, automation is commonplace not only in logistic centers but also in car factories as well. A robotic "loader" has been developed and programmed to follow staff on site. The machine was designed to transport small items such as medicine from pharmacies to hospitals.
Moreover, this unmanned robotic loader is equipped with sensors that enable it to recognize obstacles in its path. The cost of one of these machines is equal to an apartment in the center of Nur-Sultan. But the benefit of this is that these robots "work" for free and, of course, will not need to be paid a yearly salary.
This particular machine takes 2 hours to charge, with one charge lasting around 10-12 hours. Although people can work faster, this robot functions 24 hours a day, replacing two shifts.
Currently, the Korean government supports equipping private companies with automated machines like the ones described above. This year alone, the Ministry of Transport intends to create 50 "smart" logistics centers.
It's evident from this that the human element within companies, factories, warehouses, and so on will continue to be replaced by automation in the future.