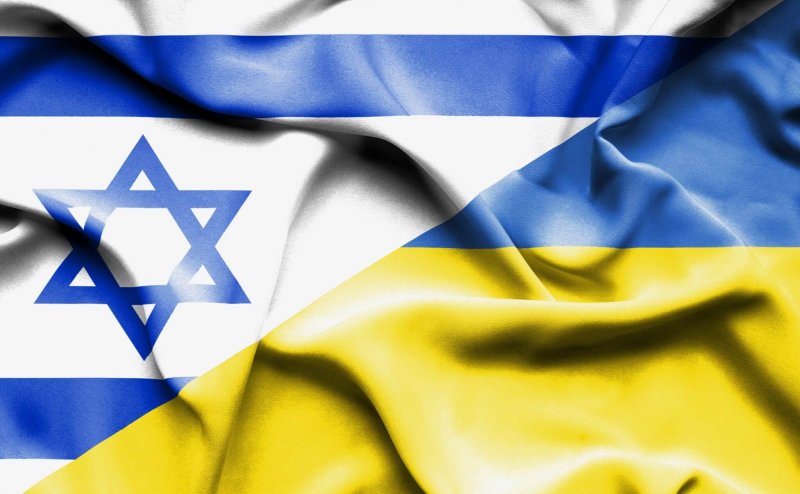 A Technological Partnership┃Why has Israel Chosen Ukraine as its Best Option for R&D Offices?
August 31, 2020
Culture is a defining factor that unites both Israel and Ukraine. As many Israeli citizens have Ukrainian roots, the cultural similarities of both countries may be considered a significant advantage that aids cooperation, creating the groundwork for a technological partnership.
The rapid development of technology such as the IoT, AI, and the sharing economy has led to the successful creation of progressively more innovative and technologically advanced products. It's this success that enabled companies to continue investing in research and development (R&D) centers regardless of the 2020 global crisis. These R&D centers are a high-tech powerhouse of innovation and ingenuity that develop and nurture tech-based solutions and products. R&D centers alongside these products are considered the key to reaching a competitive advantage in this technological era.
Despite this, these companies often face a shortage of local professionals and struggle to find experienced IT workers with the necessary in-depth expertise to launch an R&D center. As a result, one of the most effective solutions that companies employ to tackle this problem is choosing to set up their R&D centers overseas. That's why cooperation with Ukraine has become an increasingly popular strategic direction among foreign IT companies and startups – Israeli included.
The Relevance of Cooperation between Ukraine and Israel
According to Yossi Vardi, one of the first investors in ICQ, a multimillionaire and the godfather of the Israeli startup ecosystem, Ukraine's cooperation with Israel is promising for both countries. "The reputation of Ukrainian IT service providers is very good. They are regarded as professional, hardworking, loyal, and ambitious. I see a great future to these relationships," he explains.
Domain-specific conferences, alliances, and collaboration platforms stand as strong examples of the cooperation between the two countries. In addition, according to the High Tech Human Capital Report 2019, 41% of Israeli IT companies with offshore departments have offices located in Ukraine.
Several world-famous Israeli companies, such as Waze, Similarweb, Payoneer, and Playbuzz, have set up R&D centers in Ukraine. Furthermore, Perion Network – an Israel-based AdTech giant – acquired the Ukrainian startup Septa Communications in 2019 and continues to expand its workforce in Ukraine.
What are the Advantages of choosing Ukraine?
1. Technology and Expertise
As mentioned above, Ukraine is a prime R&D center location for businesses from Israel and other countries due to Ukraine's rapid development of advanced technology throughout the country. Over the last decade, the Ukrainian IT industry has significantly grown and matured. Companies are choosing their technological specialization and focusing on specific market niches to increase their expertise. Furthermore, out-of-staff IT service companies have also evolved and adapted to match the increasingly high industry standards. These companies now have specialists that create, launch, and support comprehensive end-to-end products based on the customer's vision and independent, in-depth analysis of consumer needs.
2. Human Resources
With more than 191,000 experts working in the Ukrainian IT industry – most of whom already have extensive experience – Ukraine boasts an impressive tech talent pool. According to DOU (the largest professional development community), 29% of Ukrainian developers have 3-5 years of experience, 17% have 6-10 years, and 12% have more than 10 years. Two-thirds of specialists have a qualification level of middle or above, and 19% have senior-level expertise. In addition, Ukraine's reputation in the global market is also strong – ranking 20th among the best locations for outsourcing development, according to the Global Services Location Index 2019.
Summary
A vital business rule for Israelis is confidence in their business partners and a mutual willingness to take responsibility for the job done. Israeli companies often require experienced computer science experts, developers, and solution architects who can bring their innovative solutions to life and solve very complex problems in the process. They don't need the constant creation of new ideas since they are already skilled at coming up with innovative solutions by themselves. They need a hands-on, capable labor force with experience in development and implementation. Thankfully, many Ukrainian companies have proven their commitment and competence here as well, successfully cooperating with multiple clients for a lot of years.