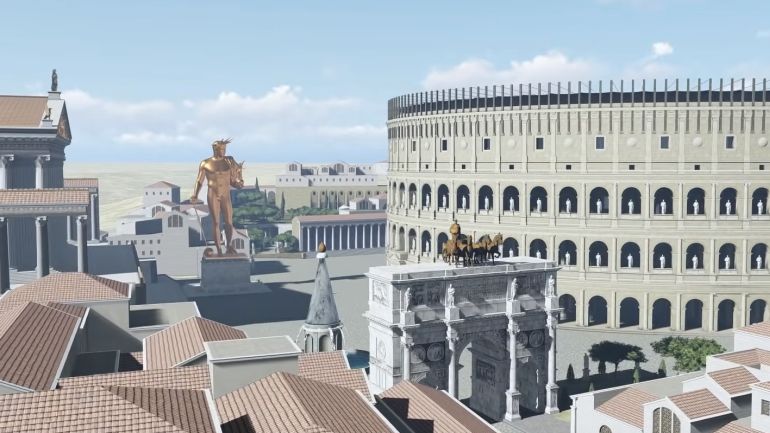 A Virtual Flight Over Ancient Rome in 3D Video
January 18, 2022
A video of a 3D reconstruction of the capital of the Roman Empire is now available.

The viewers have an opportunity to see all the sights of the "eternal city." Among them are amphitheaters, the Colosseum, the column of Marcus Aurelius, the Forum, as well as baths, theaters, temples, palaces, and so on.

The creators of the project managed to reconstruct about 40% of the architecture of Ancient Rome in the 4th century BC.
"Our goal is to create the largest, most detailed and accurate 3D virtual reconstruction of Ancient Rome;" from the description of the video.

Thanks to such reconstructions, we can observe and "travel" to other ancient cities, which may help us better understand the history of our ancestors.

See the video below