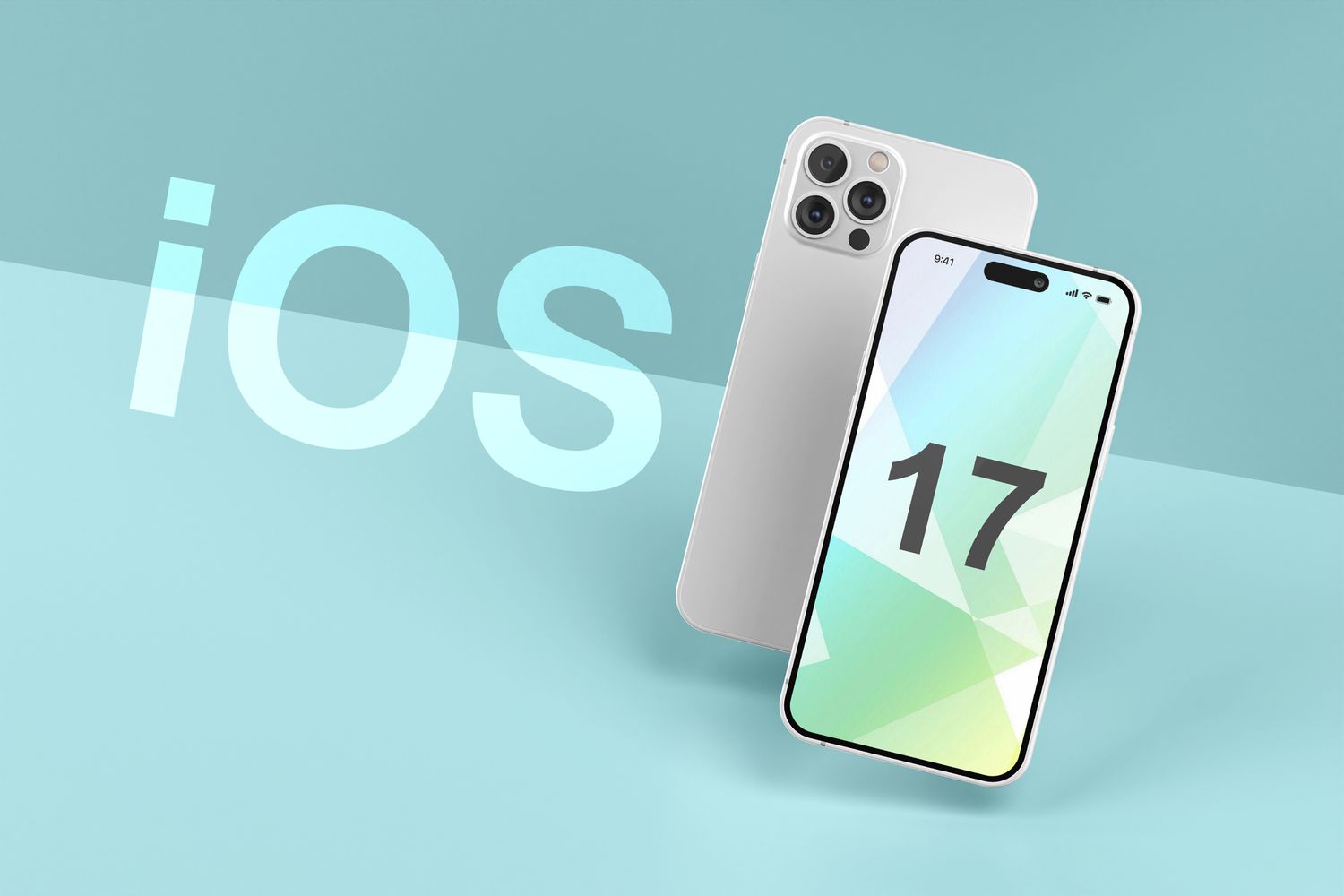 Apple iOS 17: all the rumours about the next iPhone software update
April 21, 2023
Hopes are high for iPhone enthusiasts as they expect to see more fascinating features in the next iPhone. Notably, Apple releases a major software update for its iPhone on a yearly basis that brings with it a range of new features. Fortunately, many features are compatible with older iPhone models - a unique advantage for Apple customers. The next major software update, iOS 17, will be announced at WWDC, Apple's famous conference, where they unveil their new products in June.
Apple has officially announced the date. The conference will hold between 5 and 9 June, and it is highly expected we will see numbers of the rumoured features coming with iOS 17. Here is the gathered information from rumours, leaks, speculations and Mark Gurman of Bloomberg Media, known for his excellent track record when it comes to Apple information.
1. 14 December 2022, Bloomberg reported that iOS 17 could see Apple allowing users to install alternative app stores on their iOS devices. As ordered by the European Union, the change might start with iOS 17 and would still be quite a major shift
2. On 8 January 2023, Mark Gurman published in his Power On newsletter that iOS 17 may lack new features as Apple was placing its focus on xrOS instead
3. On 20 February 2023, MacRumors reported that Apple may be cracking down on the way iOS betas are handled in an attempt to stop people from installing the developer betas of iOS 17 when they aren't actually developers. This could mean some users will have to wait for the public beta to be released to get their hands on iOS 17 before its release in its final form
4. On 26 March 2023, Mark Gurman wrote in his PowerOn newsletter that Apple has some of the most requested features from iPhone users working in iOS 17. Features like split screen, call recording, etc., might be included, among other requests. Mark didn't give details of what these features might be
5. 29 March 2023 has another report saying that Apple isn't planning any major changes for iOS 17. The report came from LeaksApplePro and had some enthusiasts worried, though it promised that there would be some changes in the Music app, Mail app, Reminders and Files
6. Similarly, on 29 March 2023, Apple officially announced the date for its annual Worldwide Developers Conference, which will take place online between 5 June and 9 June 2023
7. Early April 2023, precisely on the 5th, MacRumors reported that Apple was planning changes to the Control Center for iOs 17. They got the insight from a forum user who accurately detailed information about Dynamic Island previously, but the details about what those changes might be are not mentioned.
Bear in mind that there is no official confirmation yet, just speculations and rumours. There is a possibility that iOS 17 might be compatible with iPhone 8 just like iOS 16 update did to iPhone 6s and 7s models. It is also possible that both iPhone 8 and newer versions might get the newest software update. Either way, we hope to get the best from Apple.