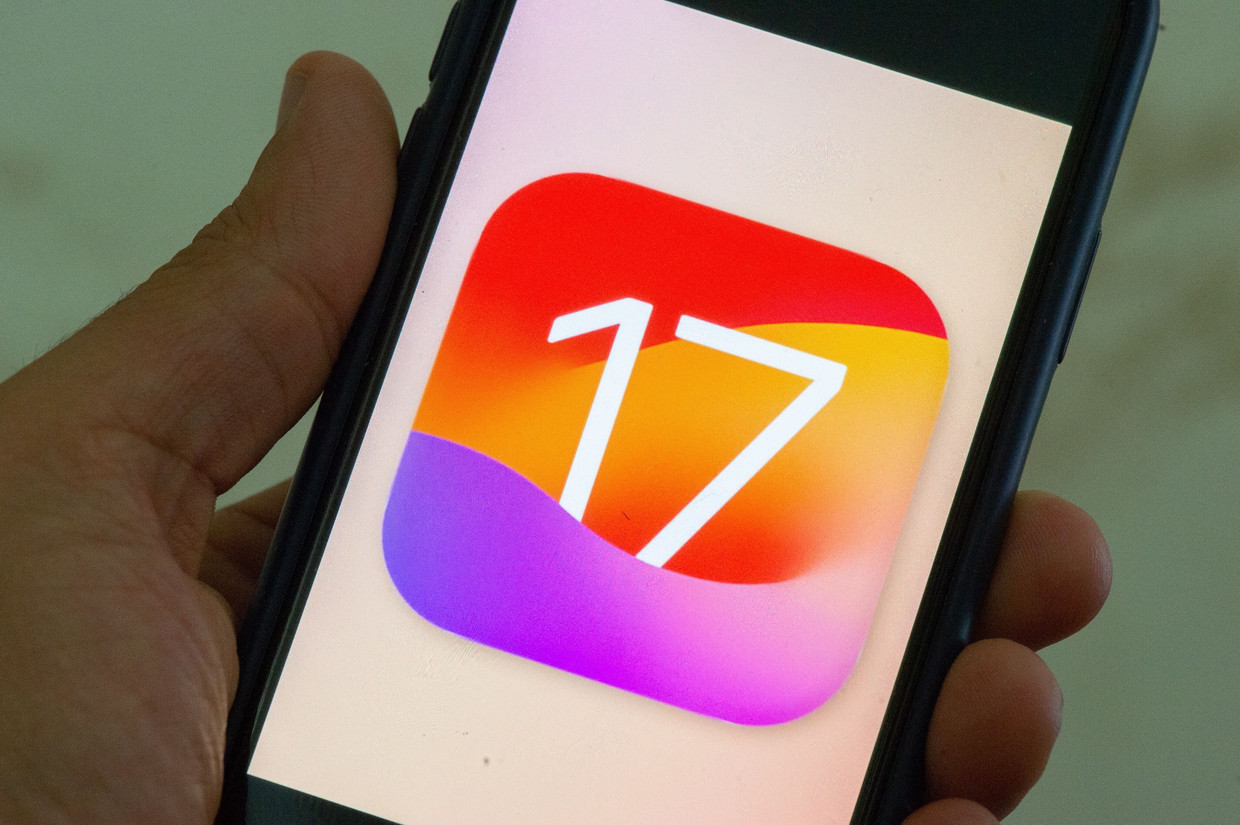 iOS 17's Most Supreme Features: StandBy Mode, Custom Message Stickers
November 07, 2023
The much-anticipated "Wonderlust" event is just around the corner, and Apple aficionados are brimming with excitement. Set to take place on September 12th, the event is expected to unveil a slew of innovations, including the iPhone 15, Apple Watch Series 9, and the Apple Watch Ultra 2. However, the spotlight isn't solely on the hardware; iOS 17 is generating its own buzz and anticipation.
The Evolution of iOS 17:
iOS 17 was first introduced in June at Apple's Worldwide Developers Conference (WWDC), and it has been steadily making strides ever since. Currently, it's in its fifth public beta phase, tantalising users with glimpses of what's to come. This version of iOS promises transformative changes in iOS applications such as the way we communicate, interact with our devices, and consume information. Let's take a closer look at some of the most exciting features you can expect.
StandBy Mode: Transforming Your Lock Screen:
Imagine turning your iPhone's lock screen into a powerhouse of information, akin to the Amazon Echo Show. With StandBy mode, iOS 17 accomplishes just that. This feature, previously hinted at by Mark Gurman, redefines convenience by offering a vibrant, glanceable display filled with time, photos, widgets, and Live Activities. You can even personalise these elements to match your preferences. The StandBy mode is activated when your iPhone is on a MagSafe charger and in a horizontal position. It's like having an interactive information hub at your fingertips, setting a new benchmark for utility and style.
Contact Posters: Revamping Contact Cards:
Your iPhone's contact cards are about to get a makeover with Contact Posters. These captivating treatments combine contact photos, emojis, and stylish fonts to create visually appealing contact cards. When you receive calls or use other communication services on your phone, these Contact Posters will add a touch of sophistication and personality. You can customise them with your choice of photos, fonts, and colours, just like you personalise your lock screen.
AirDrop's NameDrop:
AirDrop gets a user-friendly overhaul in iOS 17 with NameDrop. Sharing contact information, photos, and videos, or initiating Share Play activities is now as simple as bringing your iPhone close to another device. NameDrop makes sharing a breeze, harking back to the early days of the iPhone when "bumping" was all the rage. What's more, you have control over what contact details are shared, and it works seamlessly between iPhones and Apple Watches.
Journal App: Inspiring Your Creativity:
iOS 17 introduces the Journal app, designed to spark your creativity. It curates personalised writing suggestions based on data from your iPhone, such as photos, location, music, and workouts. Whether it's capturing a memorable moment or scheduling notifications to keep you writing, Journal makes it effortless to document your thoughts and experiences.
Live Voicemail: Real-Time Transcriptions:
Bid farewell to the days of traditional voicemail as iOS 17 introduces Live Voicemail. Now, when someone leaves you a message, you'll see a real-time transcription as they speak. This feature provides convenience and privacy, empowering you to decide whether to take the call or continue with your tasks.
Messages Check In: Ensuring Safety:
iOS 17 introduces Check In, a location-sharing tool that adds an extra layer of safety. Whether you're walking home at night or going for an early morning run, Check In allows you to inform a loved one when you've reached your destination safely. It can also recognise unexpected deviations from your route, automatically updating your contact with your current location, battery level, and cell service status, all while maintaining end-to-end encryption.
Messages Upgrades Galore:
The Messages app in iOS 17 received a makeover with several enhancements. You'll experience a visual overhaul of your iMessage apps, improved search functionality with filters, transcriptions for audio messages, a "catch-up arrow" for easier navigation, and quicker inline replies. The prominent IT company also addresses the age-old autocorrect issue, making it more intelligent and flexible.
Sticker Features: Express Yourself:
iOS 17 takes sticker usage to the next level. Emojis become stickers that can be easily peeled, rotated, and resized. You can even turn a photo's subject into a sticker within Messages. Plus, the Stickers drawer now houses Live Stickers, allowing you to create animated stickers (GIFs) from Live Photos. Stickers can be used across various apps and contexts, offering endless opportunities for self-expression.
But that's not all! iOS 17 packs even more exciting features, such as hands-free Siri activation, offline map downloads in the Maps app, new profiles for Safari and passwords, auto-retrieval of one-time verification codes from the Mail app, and interactive widgets, as showcased during the iPadOS segment of WWDC.
Prepare to embark on a remarkable journey into the future of Apple's operating system when iOS 17 is officially released this fall. It will be compatible with the iPhone XS, XR, and newer models, including the 2020 iPhone SE. Apple's commitment to innovation and user experience continues to redefine the possibilities of mobile technology. Stay tuned for the wonder that iOS 17 is set to bring to your devices!