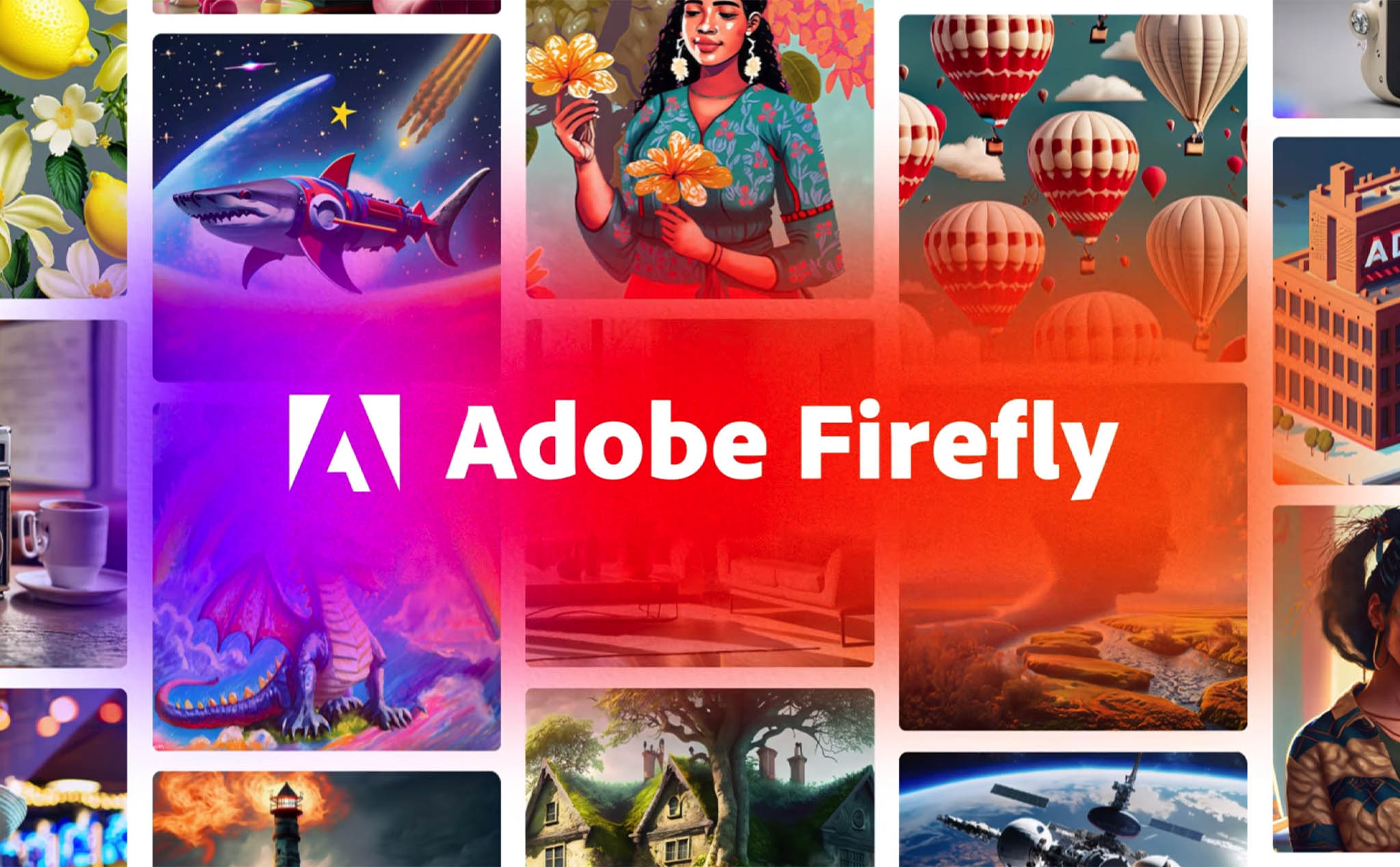 Microsoft and Adobe reveal their new AI image generators, Bing image creator and Firefly
April 05, 2023
The competition in AI image generation is heating up as two major companies, Microsoft and Adobe, have joined the party, with OpenAI and Midjourney already on the dance floor. The two giants recently announced that Microsoft is bringing the power of AI image generation, powered by the DALL-E model, to its Bing search engine and Edge browser with the Bing Image Creator. Adobe, meanwhile, reveals that it is adding more features to its image editing software, collectively called Firefly, which it describes as "a family of generative AI models for creative expression".
Users of Bing's chat preview already have access to the new AI image generator, and can get the interface to generate artwork for them by simply typing in the description of the image they want to create. Clicking the "Bing Image Creator" option in the Bing interface will get you started. Users can easily prompt the AI based on their imagination. They can tell it to create an image or draw the images. The AI has additional room for editing by the user, including iterating on previous images by changing internal parts, changing elements of the image, and allowing the user to change the background or other parts.
Microsoft has added a security feature to the new AI that will prevent it from creating harmful or unsafe images when prompted, and will also add a watermark to each image created by the AI to indicate that it was created by Bing Image Creator. Yusuf Mehdi, corporate vice president and consumer chief marketing officer at Microsoft, added that:
"With these updates and more to come, our goal is to deliver more immersive experiences in Bing and Edge that make finding answers and exploring the web more interesting, useful and fun".
Adobe's Firefly has been integrated into the company's existing suite of creative cloud tools, including Creative Cloud, Document Cloud, Experience Cloud and Adobe Express. Like other AI creative tools, Adobe's Firefly can take a text prompt to create an image, and unlike some AI creative tools, Adobe's Firefly has a unique feature called "text effects", which allows users to type text on the screen and then have a prompt adjust how it looks.
The company plans to add more features to Firefly that will allow users to take what they've already created in Adobe's images and recreate it with the AI. Video editing is also possible, as David Wadhwani, president of Adobe's digital media business, added:
"With Firefly, Adobe is bringing a generative, AI-powered 'creative ingredient' directly into customers' workflows".
Adobe plans to compensate creators whose artwork is used to train the generative AI models, such as those in Firefly, and also allayed the fears of other art creators, asserting
them that they will not make use of their copyrighted works. They are also pioneering a global standard where creators can attach a "Do Not Train" metadata tag to their artwork to tell AI to not use their artwork.