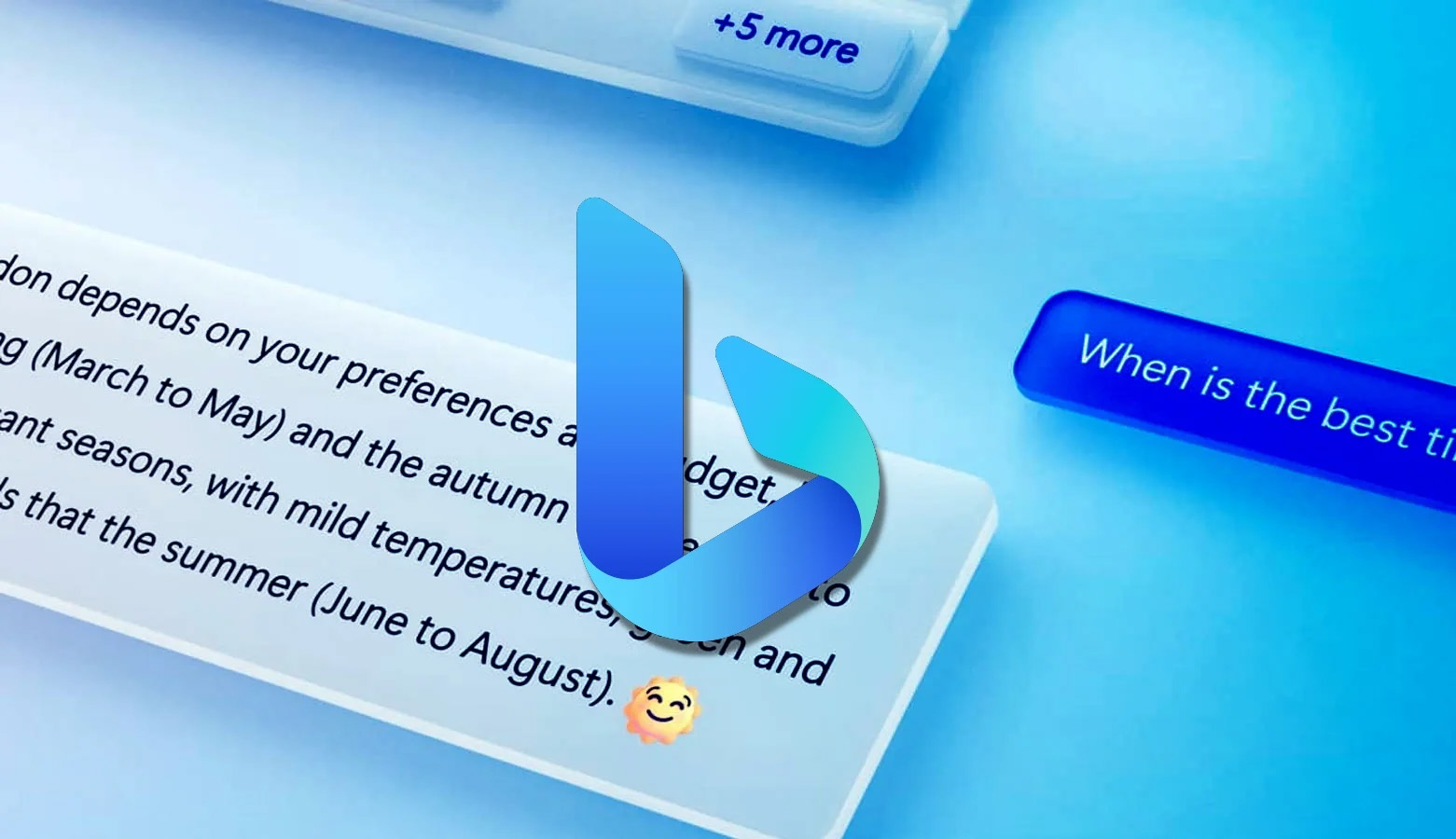 Microsoft's latest Bing search update adds images in search answers and more
May 30, 2023
Microsoft is further enhancing its Bing Search results after previously updating it with an improved text formatting feature and, likewise, a Bing Image Creator language support feature. Microsoft, this time has announced that images are making their way to chat. "Bing search is an inherently visual experience, and we are bringing more of that to chat", - the IT company wrote in its Bing update blog.
Images will now appear in line with your answers, courtesy of the new update, and when you click on the image, you can launch a knowledge card that will disclose more details about the specific query you made. Microsoft is working to expand the feature support across a wide range of topics in the future.
In addition, the update will grant users access to optimised answers for shopping, weather, finance, and autos. For instance, if you are using Bing Chat for your shopping needs, you can compare items side by side while surfing. "We've redesigned the visual elements that appear at the end of text-based answers so they're better designed for the Bing chat experience. This has been done across a variety of topics, with the intention of giving you more complete answers to your questions", - Microsoft added.
Also, the update improved the copy-and-paste experience in Bing Chat and enabled users to format their prompts in any style of their choice. These formatting styles include paragraphs, bullets, or numbering and can be applied when writing or copying your prompt into Bing Chat. "We've also improved the copy and paste experience when Bing chat generates or other blocks of formatted text. You'll see a separate copy button that allows you to quickly drop it elsewhere", - the company wrote.
Microsoft is seriously working behind the scenes to give its Bing Chat users their most requested features. With their success so far, coupled with the new update, you can now save your chat in Bing Chat's web version and get to refer back to them via the Recent Activity section.