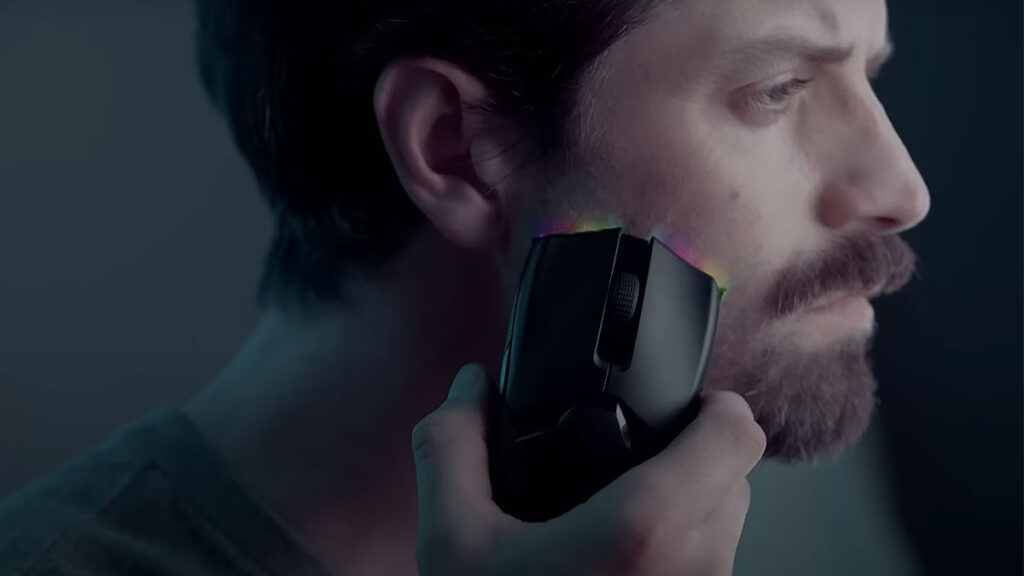 Razer is the world's first shaving mouse powered by Chroma RGB
April 18, 2023
Adding to the famous April 1st prank of 2023 is Razer, who introduced a new gaming mouse powered by Razer Chroma RGB designed for an ultra-clean shave. Dubbed Razer Razer by the company, the mouse is packed with technologies which include Razer Hypersharp Technology featuring a series of 1,337 ultra-fine, ultra-sharp microblades for a close shave and yet gentle on the skin.
Garnering a lot of recognition as the "world's first shaving mouse," Razer Razer was hyped to be able to remove 360 follicles per second (FPS), enabling users to spend less time shaving and more time gaming. Its comfortably built angled microblades panels will make sure of that while offering an increased gaming performance of up to 69%. In an official statement, the company said: "Yes. Thankfully, the Razer Razer is designed with a Trimming Mode, so you can enjoy improved gaming performance while retaining your glorious facial hair".
Razer emphasises the mouse's light-induced skin rejuvenation, with access to 16.8 million colours and a suit of lighting effects. They also hint at a pubic hair-trimming version in the promotion video, and while this a harmless prank, speculation has it that fans could haunt the company with multiple requests for the product as they did on one of Razer's 2016 April 1st pranks requesting for the Toaster machine introduced by the company.