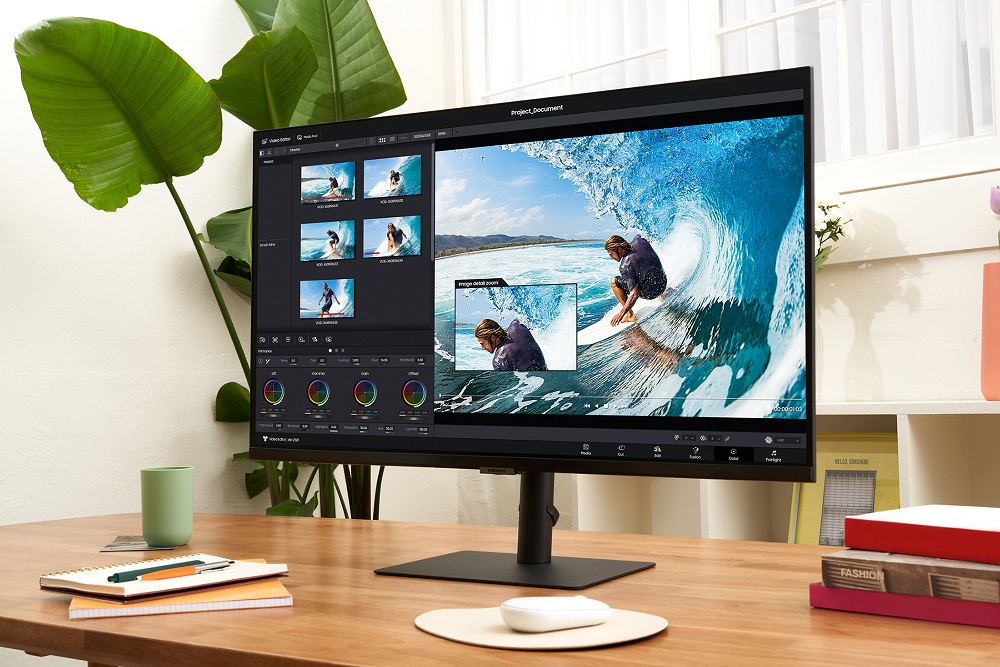 The best budget monitor ViewFinity S8 from Samsung
June 24, 2022
Choosing a monitor for the corporations is always a difficult task. In this case, you need to find a balance between cost and usability. Samsung has been producing monitors for the corporate market for a long time, and most recently, the new ViewFinity S8 was introduced.
The ViewFinity S8 is primarily aimed at creative professionals who place a premium on realistic color reproduction. The ViewFinity line of monitors is being made available to the corporate market, for ultra-precise tasks. The executive vice president of the company said that they are pleased to provide technological solutions that will be used to create new products.
Samsung's ViewFinity S8 is available in two versions, 27 and 32 inches in 4K Ultra HD. High image quality and the use of HDR+ technology guarantees a perfect picture transmission, which improves the work of the specialist with color palettes.
The monitor offers advanced functionality to simplify routine work processes. It is the world's first glare-free, UL4-certified monitor with a matte finish on the top of the panel that reduces light reflection even without the use of a lens hood, providing a distraction-free work environment. This is aided by a wide viewing angle that allows users to see images clearly from any angle.
Samsung cares about the environment, which is why it uses a new material from recycled ocean debris. This helps to purify the ocean water and contributes to the balance of the planet earth.
In addition, the ViewFinity S8 was the CES 2022 Innovation Award Honoree in the Computer Peripherals and Accessories category in recognition of Samsung's continued efforts to provide significant benefits to its customers.
The task of purchasing corporate equipment belongs to the system administrator, who needs to select the best solution for the company. Buying equipment cheaper is not always better, sacrificing the practicality and quality of the device and then constantly repairing it. Samsung is a long-established company on the market, which guarantees the trouble-free operation of its equipment.