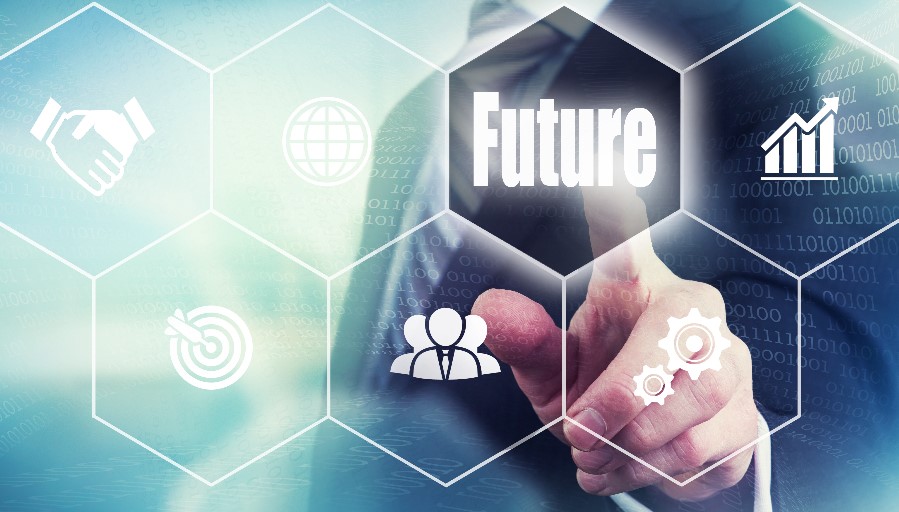 Top IT Forecasts: What does the future hold?
October 15, 2020
The research company CCS Insights has compiled a list comprised of 100 IT forecasts. This number is impressive as usually their predictions are limited to a dozen maximum. This company previously predicted that in the future we would see signs of cybersecurity malware and cybercriminals utilizing artificial intelligence, as well as an increase in the use of home robots.
Now, CCS Insights predicts an increase in the demand for products suited for work at home – otherwise known as "home-working last mile" software. Of course, products designed for remote work have been around for a long time. However, a few niches still exist where the availability and range of these products will increase, such as software that remotely controls interactive whiteboards (connect whiteboard devices). Examples include Google Jamboard, Microsoft Surface Hub, and Samsung Flip. Furthermore, experts say that a surge in interest in extended reality is expected, with Apple and Facebook leading the way in this direction.
It's also believed that we will witness changes in the Telecommunications industry, with telecom companies now expected to improve coverage in residential and suburban areas (previous predictions assumed city centers and office areas would be the primary focus regarding internet coverage). Despite this unexpected occurrence, this outcome will improve the digital telecommunications infrastructure as a whole. It's also possible that governments in a few countries will invest in this sector. However, some countries may have to work hard to alleviate public concerns regarding 5G coverage, especially in countries where conspiracy theories regarding COVID-19 have become commonplace.
Interestingly, despite the growing demand for cloud services, some projects in the field of IoT (Internet of Things) may see a decrease in activity and funding.
Nevertheless, the IT industry is looking forward to 2023, where "generation Z" – children who have grown up in the digital age – are expected to reach maturity. The number of new startup companies is expected to increase, many of which will perhaps demonstrate a view of things that is not characteristic of a generation raised in the "material" world.
In addition, CCS Insights predicts that due to the pandemic, it's highly likely that government organizations worldwide will intensify the surveillance of its citizens. Furthermore, by 2025 augmented reality technologies will become very popular, and telecommunication firms will assess future employee's attitudes towards popular 5G conspiracy theories before hiring. And finally, by 2024, self-learning malware built using artificial intelligence will become a real cybersecurity threat.