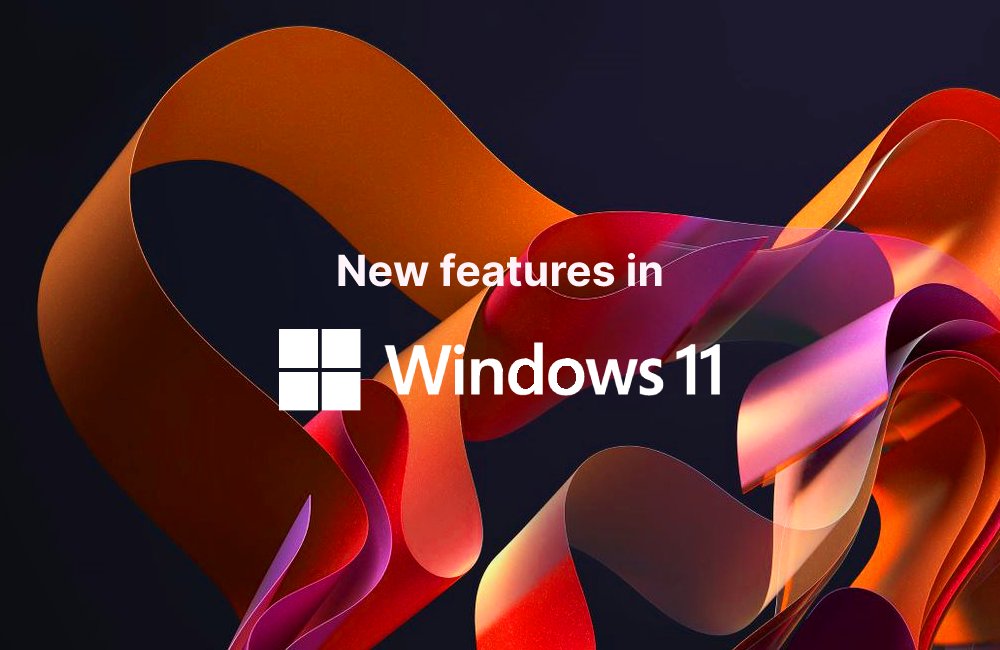 Windows 11 is getting new features soon
May 31, 2023
Windows 11 will be getting varieties of features from it company Microsoft. These features, also dubbed "Moment update", are smaller updates that introduce changes to the Windows 11 operating system. Microsoft has previously released two "Moment update", with the last one dated March. This new update is undergoing previews, which is an indicator that the release is near, though Microsoft is yet to announce the date.
The new "Moment update" for Windows 11 has Live Captions support for additional languages. Live Captions display captions for video playing on Windows 11 and are now available in diverse languages, such as Chinese, French, German, Italian, Japanese, Portuguese, Spanish, Danish, English and Korean.
Voice Access command got additional support for other English dialects such as English (United Kingdom), English (India), English (New Zealand), English (Canada), and English (Australia). The in-app voice command help page shows descriptions and examples now, making it more accessible. You can enable voice access under Settings > Accessibility > Speech > Voice Access. Note that Windows 11 will download a speech model when the feature is turned on for the first time.
Other minor but notable changes include:
1.a VPN status icon which is displayed in the System tray area when the device is connected to a recognised VPN profile
2. a copy button for two-factor authentication codes when displayed as a notification toast by an app
3. support for Multi-Kiosk mode, which allows admins to restrict access to certain apps on the device and block certain functionality
4. a Task Manager option to create a live kernel memory dump and a new Touch keyboard control options
5. a new USB4 hubs and devices Settings page and also a new Presence Sensing Privacy Setting
6. a Content Adaptive Brightness Control and improved search performance in Settings
7. an Access Key shortcut in File Explorer, which allows users to run commands with just a single tap on the key
8. an improved Cloud Suggestions and integrated Search suggestions for Simplified Chinese
9. a changed Print Screen key behaviour. Instead of copying the screen to the Clipboard, a tap on the key will open the Snipping Tool by default
10. OneDrive information will be displayed, and the new feature supports the display of the 20 most recent tabs when using Alt-Tab.
As we all know, every update will be made available after the preview stage. Also, Windows 11 updates will always augment the previous updates, granting a better experience to its users.