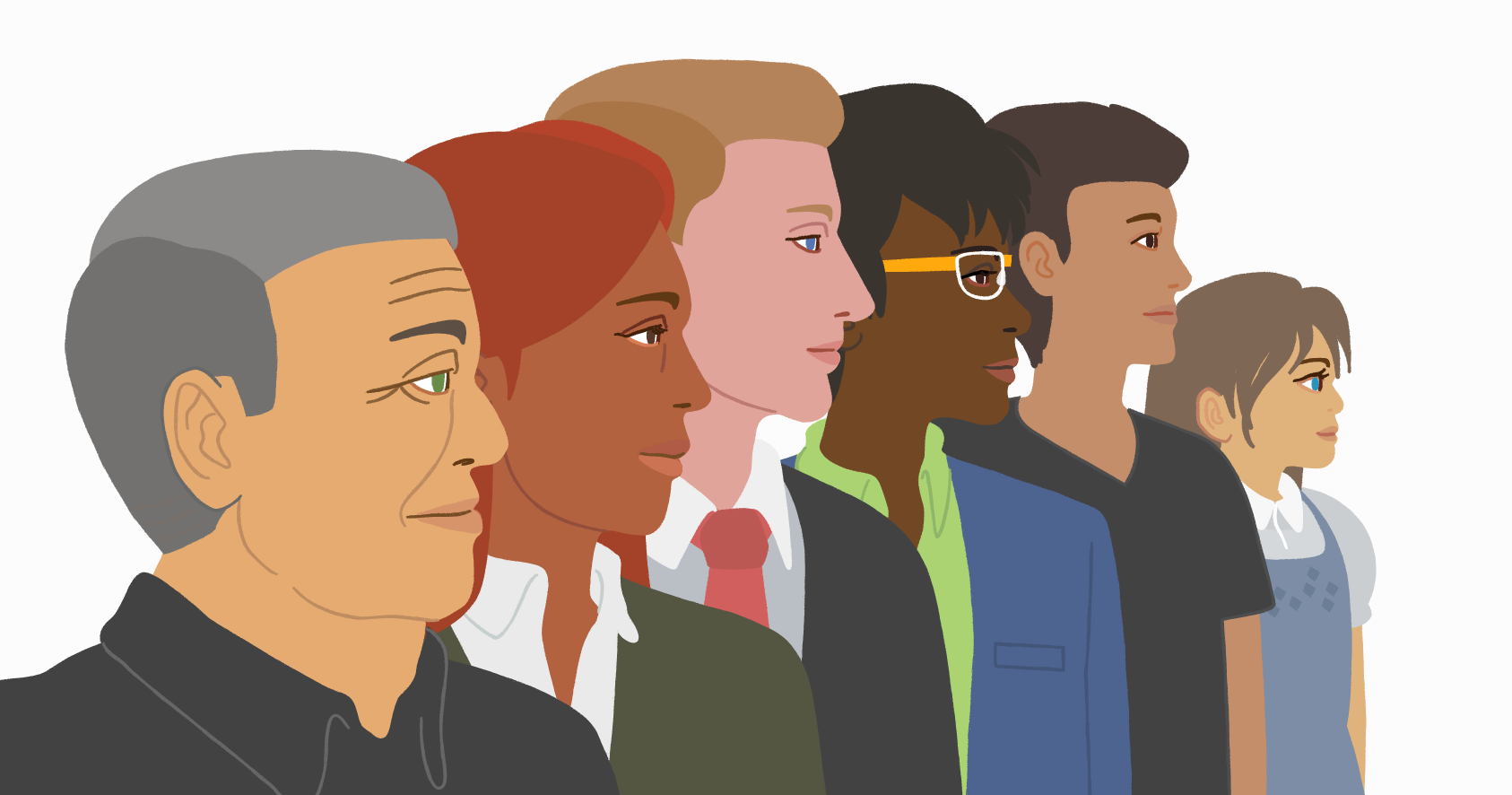 X, Y, and Z: Similarities and Differences in Career and Leadership between the Generations
December 15, 2020
In 2017, a unique period in history began when representatives of three generations started working simultaneously - Generation X, born before 1980, Generation Y, born between 1984 and 1996, and Generation Z, born after 1997.
How these generations make decisions based on their values, preferences, and priorities differ from each other. As such, employers now need to figure out what working conditions, benefits, and restrictions will suit each generation, taking into account their characteristics.
To tackle this phenomenon, a recent, large-scale survey was conducted across 19 countries, during which 18,000 professionals and students took part. The survey aimed to analyze the differences between the three generations, focusing on their attitudes towards employment and was organized by four institutions: INSEAD Emerging Markets Institute, Universum, MIT Leadership Center, and HEAD Foundation.
Leadership Ambitions
All three generations agreed that being a leader is important, with 61% of Gen Y and Gen Z respondents supporting this claim and 57% of Gen X respondents also agreeing. Differences regarding leadership arise geographically. For instance, in Scandinavia, people from Gen Y are less inclined to take on leadership roles than in Mexico (47% of Norwegians versus 76% of Mexicans). This figure is higher in the United States (77%).
In terms of management, representatives of all three generations prefer a coaching and mentoring style rather than direct control. At the same time, Gen Z considered freedom and responsibility as attractive leadership traits. Within Gen X, 63% of men and 52% of women claimed they want to be leaders compared to 63% of men and 61% of women in Gen Y and Z.
Entrepreneurial Ambitions
The survey showed that representatives from all three generations are highly interested in entrepreneurship. For example, one out of four Gen Z students stated they wanted to start their own business, with a third of people already employed claiming they wanted to become entrepreneurs.
Differences arose when people were asked whether they wanted to work in an international company or open their own business. People from Gen Z preferred the first option, while Gen Y and X leaned towards the latter. Willingness to work for global corporations were lowest in Mexico and India - 27% and 25%, respectively.
Technological Innovation
When asked the question, "Which future technological innovations will revolutionize the working environment?" the majority of Gen Z answered, "virtual reality."
On the other hand, respondents from Gen X noted that technological advancements surrounding virtual tech would have little impact. Instead, project management software, cloud-based technology, and educational applications are considered more likely to revolutionize work in the future. This belief is strongest amongst respondents from Germany, Japan, and Russia.
Nevertheless, respondents across all three generations display geographic differences when faced with the question, "Does technology hinder or aid working processes?" Older generations, particularly in the UK, Sweden, and Norway, view technology as a hindrance, while respondents from Gen X in Denmark and Mexico, see technology as a positive tool supporting workers.
There is no geographical unanimity among the youngest generation either. Respondents from Gen Z in Mexico, Germany, and Japan talked about the benefits of technology. In contrast, respondents from China, the US, and Canada insisted that technology did more harm than good. However, representatives across all three generations agreed that any company's digital capability is significant but not critical.
Working Environment
Regarding flexibility, results showed concordance across all generations, with more than 70% of respondents claiming that flexible working conditions are important. Moreover, respondents from Switzerland stated that flexibility is the most essential condition. As such, it's clear that issues surrounding flexibility will remain relevant for years to come.
Still, differences continue to arise when respondents were questioned regarding the style of training they prefer at work. Although 70 to 78% of all participants agreed that they prefer online courses paid for by the employer, when given a choice between online classes and one-on-one coaching, 69% of Gen Z prefer personal communication. In comparison, 75% of Gen X and 79% of Gen Y still chose online training.
Overall, the survey showed that differences between the generations were minimal except when compared geographically. In general, representatives across each generation expressed concern about their work, including opportunities for personal growth, leadership, possible instability regarding their position in a company, pension plans, and whether their assigned tasks and responsibilities would suit them.