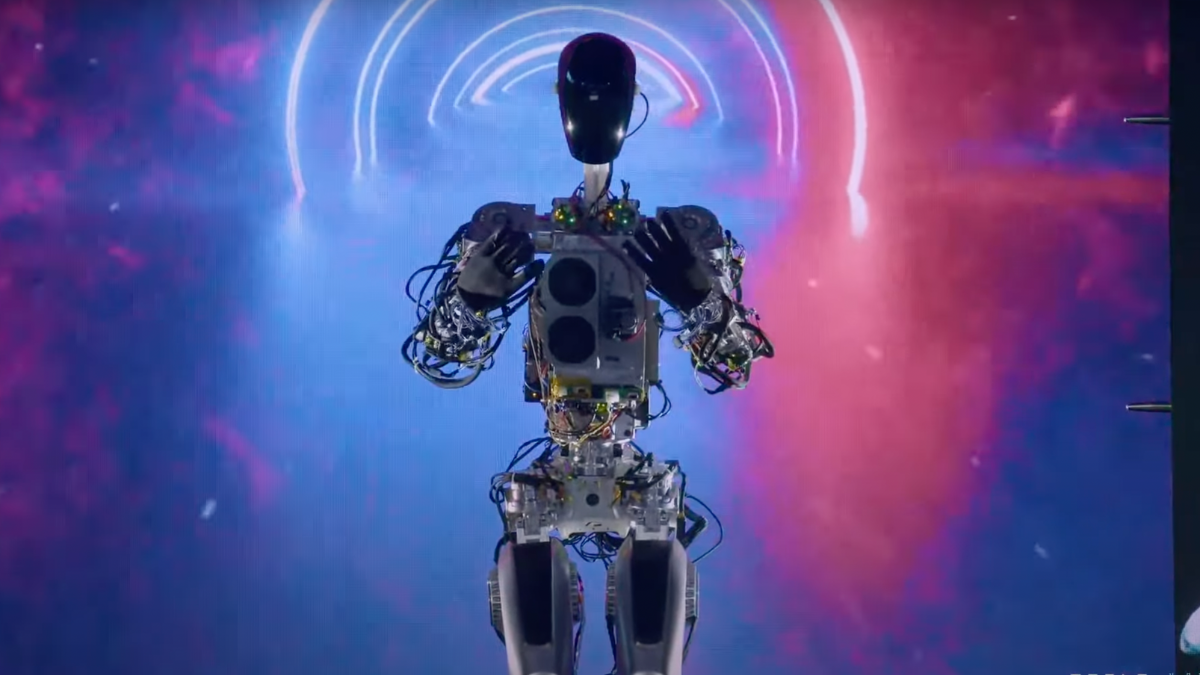 Elon Musk demonstrated the Tesla Optimus robot walking untethered on Investor day 2023
March 22, 2023
At the company's Investors Day 2023, Elon Musk showed off the latest iteration of their humanoid robot 'Optimus' in a recorded video. The video showed the robots, which can now walk, pick and carry items, performing various maintenance tasks on each other in a more advanced pattern. Musk praised their efforts, saying they were the most advanced company to produce a humanoid robot capable of performing basic tasks autonomously when instructed or demonstrated.
He revealed his plans to one day use robots to replace some human activities in Tesla's industries, and envisaged that the ratio of AI-powered humanoid robots to humans could one day be greater than one-to-one. He previously hinted that the robots would cost less than $20,000 and that he plans to commercialise them soon, with the ultimate goal of the robot business replacing the car in terms of revenue.
He also agreed that they plan to install some sort of AI language model on the robots, but it will be on the second or third version of the production model. He goes on to praise their production, saying:
"The actuators in Optimus are all custom Tesla actuators. We designed the electric motors, the gearbox, the power electronics, of course the battery pack, everything that goes into Optimus. We were quite surprised at how little was available off the shelf. There's a huge number of electric motors and gearboxes and whatnot available in the world, and we found that none of them were useful in a humanoid robot".
The exact timeframe for commercialising the robots hasn't been revealed, but there are a lot of bugs that need to be ironed out before they can be commercialised, and Mr Musk believes that all they need is time to strengthen them.