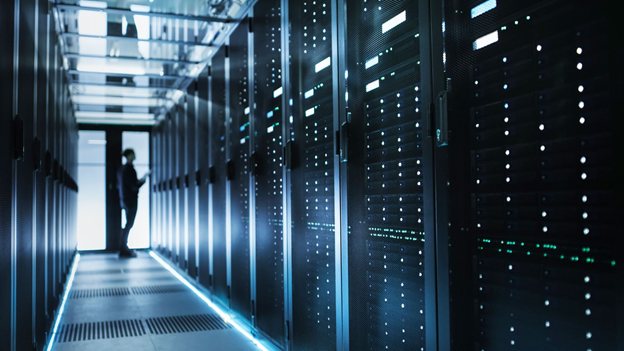 In 2020 the cloud computing market in Ukraine will increase by about $30.1 million. This is at least 10% more than expected in 2019.
July 13, 2020
In an interview with UBR.ua Maxim Ageev, the CEO of De Novo, commented that in 2019 the cloud market amounted to roughly $50 million. He explained that $33 million was spent on cloud infrastructure, while about $16 million was spent on software rental, also known as "software as a service" or SaaS.
He also estimated that potential growth ranged from 43% to 45%, noting that this was the widest parameter for growth across all market segments in the IT industry. He predicted that this estimated growth would remain the same in 2020.
Nevertheless, according to information provided by the IDC (International Data Corporation) – an international consulting company – public cloud services will grow to nearly $500 billion in 2023. At the same time, Gartner – an IT service management company – states that in 2020, software as a service (SaaS) will become the main factor affecting growth across the entire IT market.
"National operators are not reducing, but increasing their shares and their prospects are brilliant for 2020," says Maxim Ageev. According to his statement, Ukrainian cloud service operators hold almost all of the computing resources within the country (around 90%), highlighting their interest in developing the local market. In 2019, the sale volume for this group reached almost 11 million dollars. Compared to 2018, the potential for growth is more than 55%. The remaining $22 million "infrastructure as a service" (IaaS) and "platform as a service" (PaaS) market belongs to foreign companies, and in 2018, its overall growth totaled at least 37%.
To assess the market, the De Novo Company compiled data from every IaaS and PaaS operator and rated each one based on revenue in every segment. Foreign companies hold the top two positions. However, three Ukrainian companies are present in the Top 7.
As a result, Ukrainian IT companies should expect to face new challenges due to the extreme growth of Ukraine's cloud market. According to the following report, "The New Norm: Trend Micro Security Predictions for the 2020", many organizations will face an increase in the risk of cyber-attacks across cloud platforms. Despite this, we firmly believe that the Ukrainian cloud market has the potential to overcome and resolve these new problems.