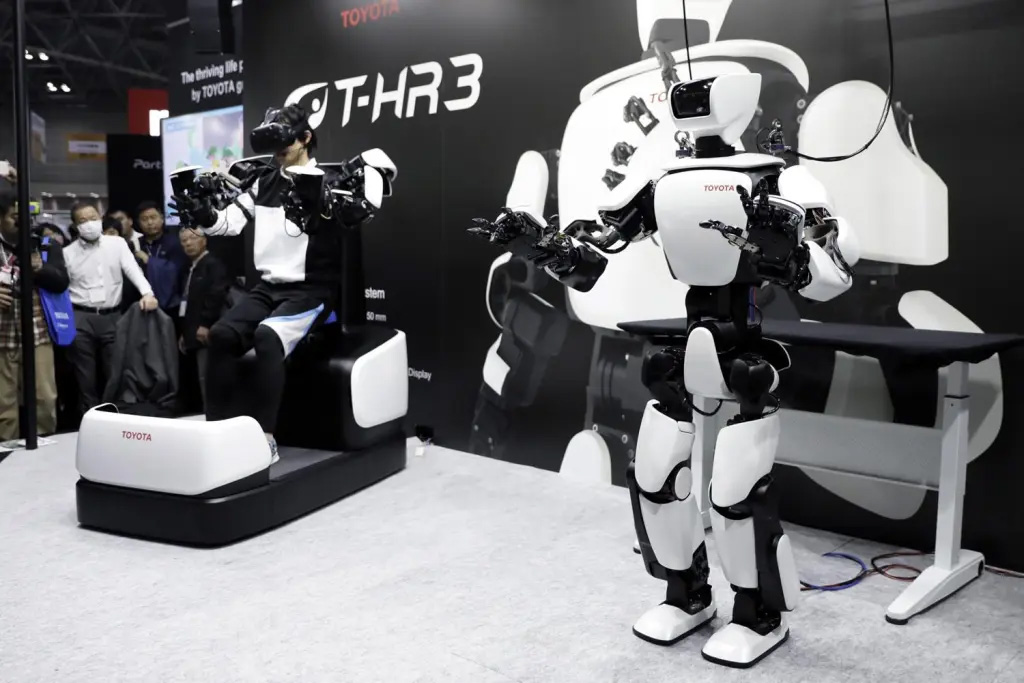 Japan AI startup launches robot for home use
June 12, 2023
Tokyo-based startup Preferred Robotics Inc. is addressing the demand for convenient smart home devices by unveiling an AI-powered robot, Kachaka, designed for domestic use. The robot is rectangular and mounted on a specially designed table with caster wheels. The robot, similar in size to a robotic vacuum cleaner, responds to verbal commands and can deliver items, such as dishes and condiments, to specified locations registered on its mobile application development.
Equipped with sensors and a camera, it will not crash into walls, furniture or other obstacles however, it cannot navigate steps. Its AI technology analyses the camera image to ascertain the best route for the robot to take while performing its duties.
Weighing 10 kilograms, the robot can carry up to 20 kilograms of weight, including the attached table and can move as fast as 80 centimetres per second. The robot comes with a double or triple shelf costing 251,800 yen. Users also need to pay 980 yen a month for the robot app. Reminiscing on Karel Capek's play "R.U.R.", the world will soon attain the writer's prediction as robotic technology progresses.
Preferred Robotics hopes that using the robot will shorten the time spent on household chores when people spend much time at home, such as remote work. The launch of Kachaka signals the potential for AI and robotics to revolutionise domestic tasks and cater to the needs of the modern homeowner. Restaurants operators are already testifying about the benefits of using robots.
AI has played a crucial role in improving home security systems, enhancing facial recognition, threat analysis and smart home integration, as well as supporting voice control features on platforms like Alexa, Siri and Google Assistant. Kachaka, if successfully introduced, will take a step further in bringing social robot functionalities home to ease household tasks for busy homeowners.