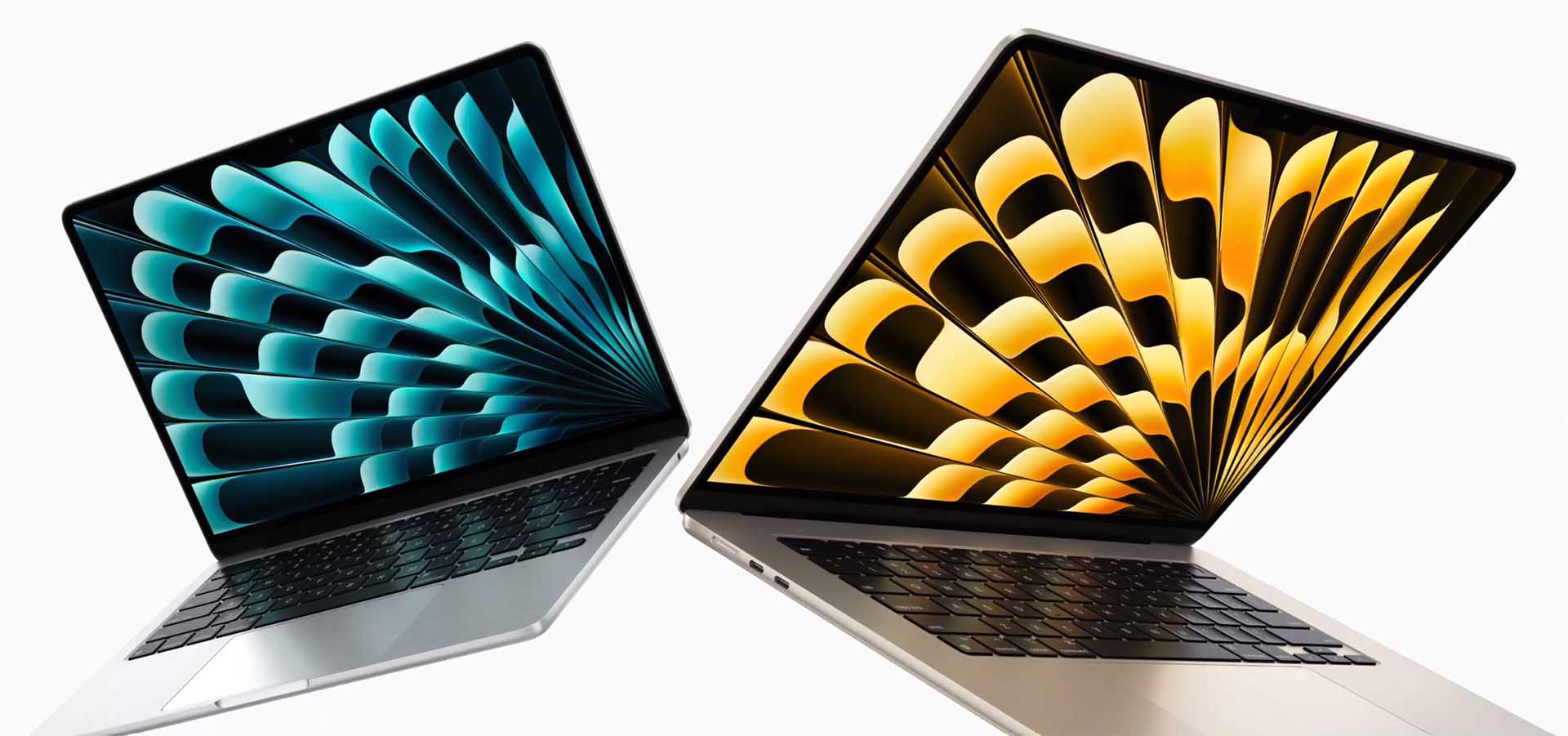 M3 MacBookAir tipped for 2024 release date
June 29, 2023
Apple's latest addition to the MacBook Air lineup, the 15-inch MacBook Air (M2, 2023), has just hit the market, offering impressive features and performance. However, Bloomberg's Mark Gurman reports said that Apple is already working on an even better and faster version, the M3 MacBook Air. While the release timeline remains uncertain, Apple's progression from the M1 to the M2 processor indicates that an M3 upgrade is highly likely.
The report confirms earlier speculation about Apple's plans to develop M3 processors, possibly to be manufactured later this year. Although hopes were high for an announcement at this year's WWDC, it appears that Apple decided to launch the 15-inch MacBook Air with the M2 processor instead. However, the custom software development company's transition to the M3 chip for all its Macs in the near future seems inevitable.
The 13-inch MacBook Air and the recently unveiled 15-inch model are both powered by the M2 chips manufactured based on TSMC's5nm process. The M3 chip is expected to be built on TSMC's 3nm process, resulting in significant performance and power efficiency improvement. Gurman included that the M3 chip should have similar CPU and GPU core counts as the M2 chip.
Apple has a history of staggered release cycles for its MacBook Pro models, and it's possible that the M3 MacBook Air will follow a similar pattern. Currently, MacBook Pros undergo upgrades every two years, with the 13-inch model advancing to a new processor generation in the first year, followed by the 14-inch and 16-inch models in the subsequent year.
Although it's too early to determine Apple's exact plans, industry experts predict that the M3 MacBook Air may see a release in 2024. Therefore, for those considering purchasing the 15-inch MacBook Air, the M2 version remains a safe choice for now. While discounts may be limited for the newly launched 15-inch model, potential buyers may find attractive deals on the smaller MacBook Air.