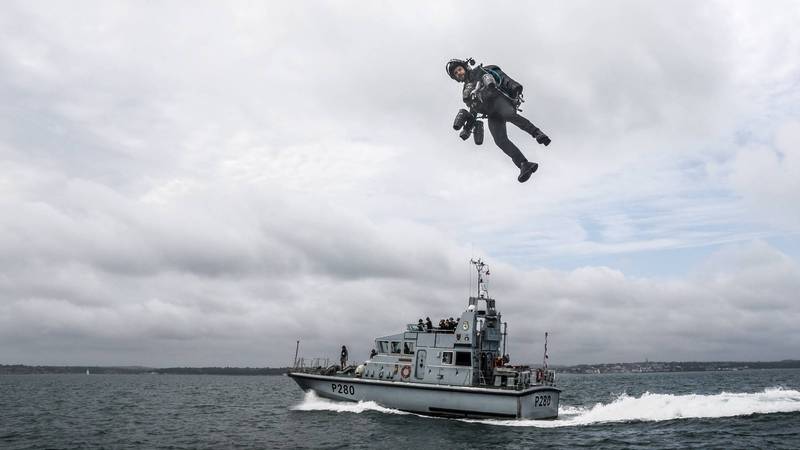 Netherlands Naval Forces Use Gravity Jet Suit to Hijack Ship
May 19, 2021
In the Netherlands, during a naval special forces exercise, a gravity jet suit was used for the first time to board a ship captured by a mock enemy.
The jet suit used during the exercise carries jet fuel, has two jet engines mounted on each arm and another engine attached to the backpack. The device will allow a person to fly for up to 5-10 minutes, accelerating to 137 kilometers per hour.
During the exercise, the pilot took off from a high-speed boat and boarded a merchant ship, which was captured by attackers. In flight, the "jet man" surpassed the helicopter and assault boat.
The demonstration shows how jet suits could revolutionize operations at sea, allowing pilots to take off and board boats and smaller vessels with relative ease.
As such, technological advancements only thought possible in past sci-fi television have now become a reality.

Click on the picture to watch video :