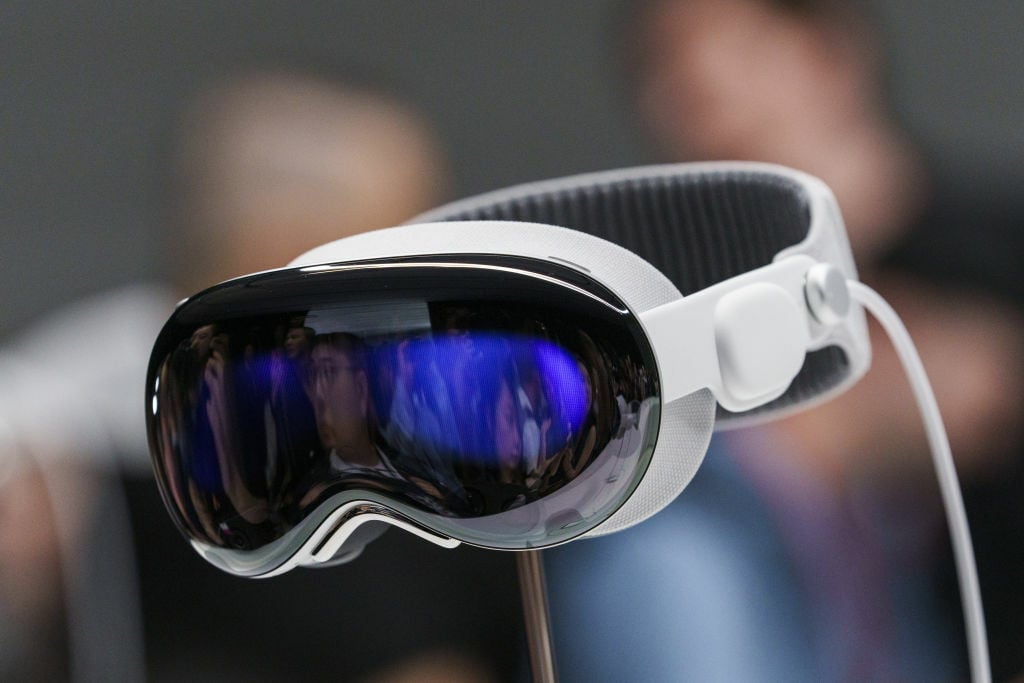 One more thing - Apple unveils Vision Pro mixed-reality headset at WWDC23
June 16, 2023
Apple Vision Pro, which was demonstrated at a secret meeting, is finally here. Introduced with Steve Jobs' trademark phrase: "one more thing", - Apple unveiled the product for the first time at the Worldwide Developers Conferences 2023, alongside other products, including MacBook Air 15", M2 Max and M2 Ultra powered Mac Studio and Mac Pro.
One feature of Apple's Vision Pro headset that appears to have been overlooked is that it seems to be the tech giant's first venture into brain-computer-interface technology, offering rudimentary ways to read a wearer's mind.
Vision Pro, described by CEO Tim Cook as: "the first Apple product you look through, not at", relies solely on voice commands, hand gestures, and visual input. It is designed for gaming, work, and communication purposes.
Vision Pro goggles will bring forth the concept of "spatial computing", providing an immersive experience. Also, while wearing the headset, others can see your eyes, and the innovative Digital Crown feature enables wearers to gauge their depth in virtual reality (VR) and augmented reality (AR). Vision Pro can handle multiple applications simultaneously, enhancing its versatility.
In addition, Vision Pro incorporates Optic ID, functioning as both face and touch ID. By scanning the user's iris and storing the image on the device itself, it allows for secure unlocking of the headset and facilitates Apple Pay transactions.
One of its designers, neurotechnology specialist Sterling Crispin, tweeted that it could predict when a user would click on something before they actually did. He explained: "Your pupil reacts before you click in part because you expect something will happen after you click. So you can create biofeedback with the user's brain by monitoring their eye behaviour and redesigning the UI in real time to create more of this anticipatory pupil response".
Vision Pro came with its own software called VisionOS, which supports iOS application development and iPad OS apps, extending compatibility to Microsoft applications. Apple has partnered with Unity Technologies to create designs, granting access to the mixed-reality platform for apps and games developed on Unity's platform.
In terms of universal functionality, Apple's Vision Pro already seems to be the best. However, there is one big difference between it and other VR headsets - the price. Vision Pro is sold at a staggering price of $3,499, a cost that most economists tag as exorbitant, though the features are still outstanding.