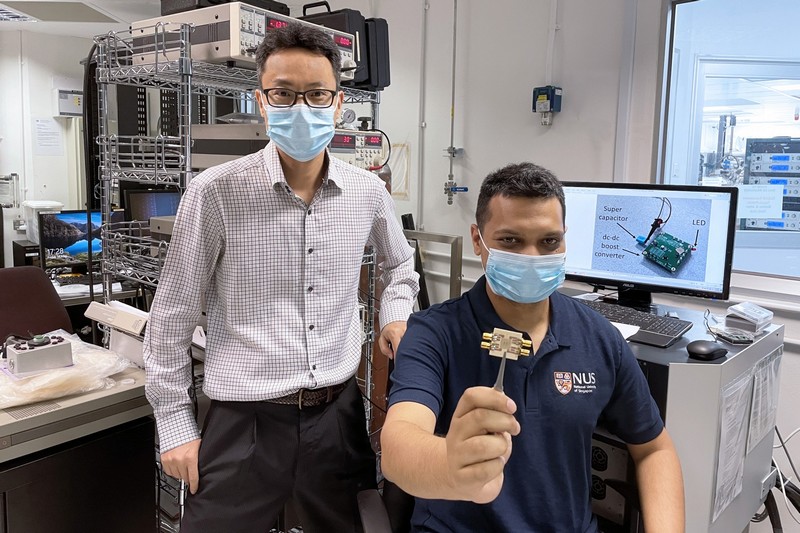 Recent Research. Wi-Fi Can Be Harvested to Power Small Electronic Devices
May 27, 2021

Researchers from the National University of Singapore and Tohoku University in Japan have successfully demonstrated that an array of electronically connect spin-torque oscillators (STOs) can harvest a 2.4 GHz wireless signal.
The research team found that an array of eight STOs, connected in series, can convert a 2.4 GHz signal into a DC signal, which can be used to power and charge small electronic devices.
With the increase in Wi-Fi, the 2.4 GHz radiofrequency has become a publicly available energy source. Captured by tiny smart devices, electromagnetic waves are converted into a usual DC signal, which can be used to wirelessly charge self-sustained smart wireless sensors.
Furthermore, Japanese researchers developed STOs with canted anisotropy that can be electrically synchronized at a GHz range using a single DC source. They found an efficient method to convert an RF signal to DC at zero bias and zero magnetic field that allowed the team to integrate the rectified response of eight connected STOs in series with conventional battery-free electronics to power a 1.6-volt LED.
This research opens new possibilities for wireless charging and wireless signal detection systems. The team is also looking to increase the number of STOs, which is expected to make this technology more useful in the new IoT paradigm, allowing more devices to communicate wirelessly.