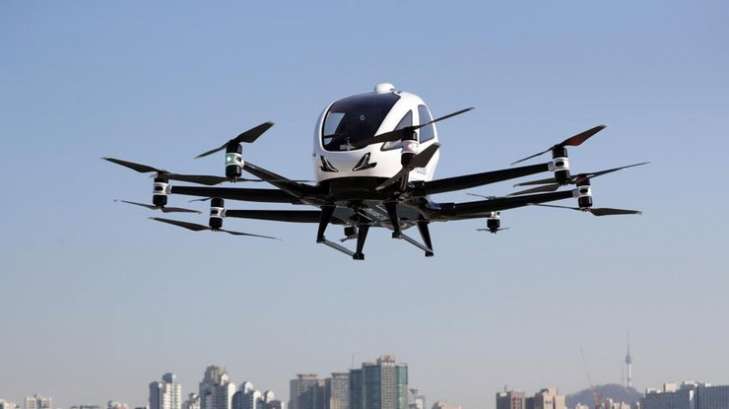 South Korea's Urban Air Taxi System Conducts its First Test Flight
November 29, 2021
Germany-based aircraft manufacturer Volocopter has conducted the first crewed test flight of a completely electric air taxi in South Korea, which is set to launch commercial urban aircraft mobility (UAM) vehicles between major airports and downtown Seoul in the next few years.
Last year, the South Korean government announced a roadmap to begin commercial urban air travel by 2025. The transport ministry estimates that such services could reduce travel time for distances between 30-50km (19-31 miles) from an hour by car to 20 minutes by air.
During the test flight, the pilot flew a two-seat model aircraft at Gimpo Airport in Seoul and successfully demonstrated control and coordination. The craft can be piloted both manually and autonomously on autopilot.