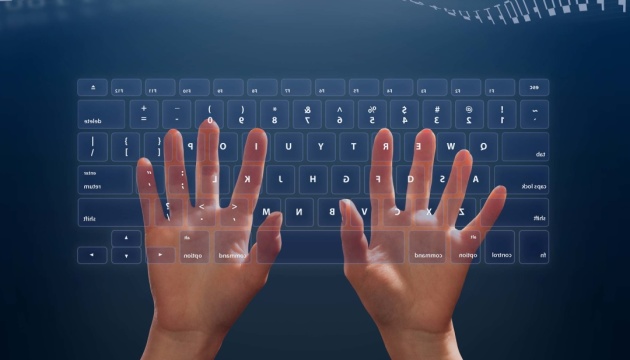 Ukraine reached the Top 30 technological countries of the world
June 02, 2020
According to the Startup Ecosystem Rankings 2020 survey, Ukraine reached the TOP-30 technological countries of the world.
This was reported by TechUkraine organization on Facebook.It is mentioned "Ukraine has risen to the 30th place and Kiev has become an European hub according to the Startup Ecosystem Rankings 2020 survey done by StartupBlink."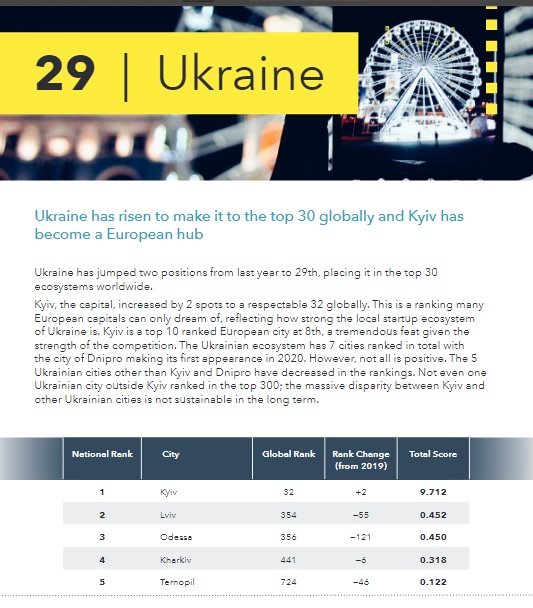 TechUkraine references that Ukraine has risen two steps since last year from 27 to 29 positions among countries around the world. Furthermore, in the current ranking Kiev took 32nd place among technological capitals.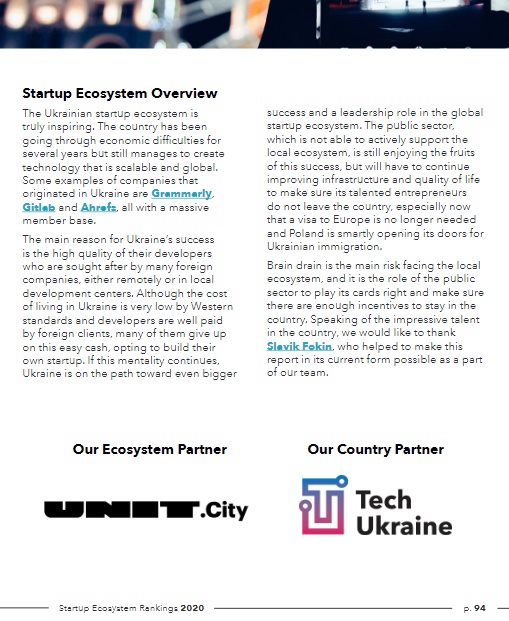 Startup Ecosystem Rankings is an annual survey that identifies countries and cities according by several criteria: productivity, investment, market research, level of communication.